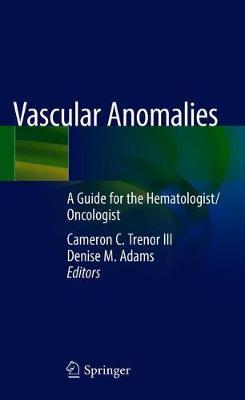 Cameron C. Trenor III, Denise M. Adams
This volume is a practical resource for the diagnosis and multi-disciplinary management of patients with vascular anomalies. Although designed by and for hematologists and oncologists, this text also assists clinicians in many specialties with appropriate nomenclature, diagnosis, and management of the heterogeneous disorders considered as vascular anomalies, including kaposiform hemangioendothelioma, capillary malformations, venous malformations, lymphatic anomalies, and arteriovenous malformation. The book features full-color clinical photographs and diagnostic imaging to enrich descriptions of these conditions and to ensure accurate diagnosis for appropriate management recommendations.
Written by experts in their fields, Vascular Anomalies: A Guide for the Hematologist/Oncologist is a valuable resource for clinicians treating and researchers studying patients with vascular anomalies.

Download