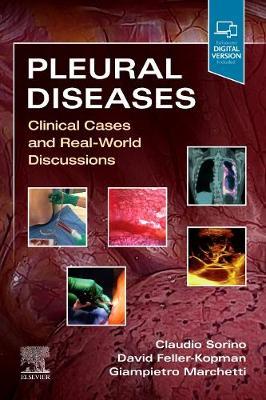 Claudio Sorino, David Feller-Kopman, Giampietro Marchetti
Using a unique, case-based approach, Pleural Diseases: Clinical Cases and Real-World Discussions brings you up to date with the latest advances in this fast-moving subspecialty. A wide variety of real-world challenges are presented along with multiple perspectives from expert pulmonologists who discuss and analyze each case collaboratively, replicating actual patient experiences and outcomes. This first-of-its-kind resource is ideal for practicing pulmonologists and fellows, interventional pulmonologists, critical care physicians, and others who are interested in an interactive approach to everyday clinical problems related to pleural disease.
Provides a unique, interactive approach to understanding the nuances and complexities of patient cases for both invasive and non-invasive therapies, drawing from real clinical cases and accompanying case discussions.
Describes the approach taken by experts for each case, presenting the clinical reasoning on the most appropriate approaches and the possible therapies.
Offers easy-to-read, templated information for every case: onset of symptoms, the entire diagnostic-therapeutic path including clinical and laboratory findings, and discussions on the clinical choices made in accordance with evidence-based medical procedures.
Includes both positive and negative outcomes for a broader experience.
Features more than 200 illustrations including x-rays, procedural photos, ultrasound, CT scans, and histopathology specimens, as well as video procedures for thoracentesis, chest tube placing, medical thoracoscopy, and insertion of indwelling pleural catheter.
Addresses other common clinical issues such as the management of multimorbid elderly patients, the optimization of fluid balance, and the need to discontinue antiplatelet or anticoagulant therapy before invasive procedures.
Enhanced eBook version included with purchase. Your enhanced eBook allows you to access all of the text, figures, and references from the book on a variety of devices.

Download