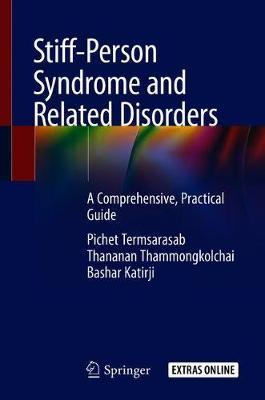 Pichet Termsarasab, Thananan Thammongkolchai, Bashar Katirji
This comprehensive title covers all of the broad aspects of stiff-person spectrum disorders (SPSD), ranging from clinical features and laboratory investigations to the basic scientific roles of neuroimmunology and genetics that aid clinicians in understanding the pathogenesis of this disorder.
Organized across 15 chapters, this highly practical book begins with a thorough account of the history and clinical phenomenology of SPSD. Subsequent chapters then delve into the differential diagnoses of the disorder, as well as its electrophysiology, immunopathogenesis, and neurochemistry. Following this is an analysis of each subtype of SPSD including classic stiff-person syndrome and its variants, correlations between clinical phenotypes and antibodies, as well as SPSD in the pediatric population. Finally, the book concludes with an examination of the various SPSD diagnostic approaches, treatments, and potential emergencies seen in clinical practice.
Developed by a renowned multidisciplinary authorship, Stiff-Person Syndrome and Related Disorders is an indispensable contribution to the clinical literature and will be of great interest to both clinicians and basic science researchers.

Download