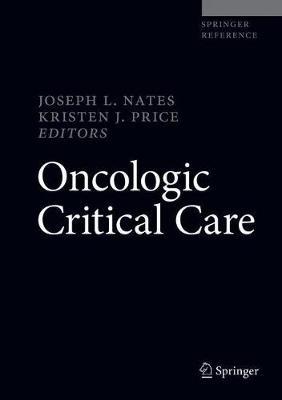 Joseph L. Nates, Kristen J. Price
This major reference work is the most comprehensive resource on oncologic critical care. The text reviews all significant aspects of oncologic ICU practices, with a particular focus on challenges encountered in the diagnosis and management of the critically ill cancer patient population. Comprised of over 140 chapters, the text explores such topics as the organization and management of an oncologic ICU, diseases and complications encountered in the oncologic ICU, multidisciplinary care, surgical care, transfusion medicine, special patient populations, critical care procedures, ethics, pain management, and palliative care.
Written by worldwide experts in the field, Oncologic Critical Care is a valuable resource for intensivists, advance practice providers, nurses, and other healthcare providers, that will help close significant knowledge and educational gaps within the realm of medical care for critically ill cancer patients.

Download