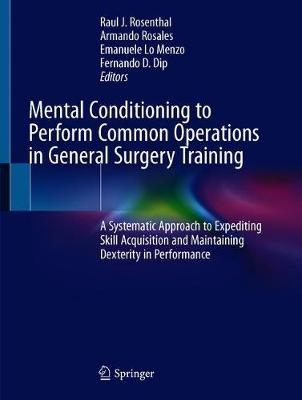 Raul J. Rosenthal, Armando Rosales, Emanuele Lo Menzo, Fernando D. Dip
This book is intended for medical students and surgical trainees such as surgical residents and fellows. It provides a practical preparation guide for common surgical procedures. Operations are divided into twelve sections that cover commonly performed general surgery operations such as bariatric, breast, cardiothoracic, colorectal, minimally invasive, and more. The chapters included in these sections aim to assist residents and fellows in facilitating memorization of the operation sequence and movements required to perform a given task. It will also help enhance skill development in the operating room.
Written by residents and highly experienced attending surgeons, Mental Conditioning to Perform Common Operations in General Surgery Training: A Systematic Approach to Expediting Skill Acquisition and Maintaining Dexterity in Performance provides a comprehensive systematic approach to performing surgical procedures.

Download