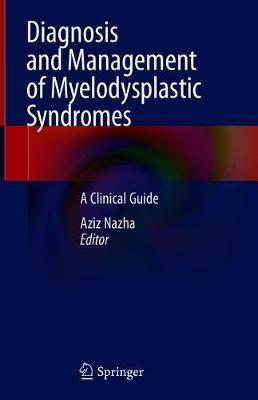 Aziz Nazha
Myelodysplastic syndromes (MDS) are a group of clonal disorders characterized by pancytopenias and the risk of progression to acute myeloid leukemia. The diagnosis of MDS can be challenging, while the outcomes of MDS patients vary widely. This book provides a concise yet comprehensive overview of MDS.
The book begins by reviewing the diagnostic workup of MDS, with a specific focus on the 2016 WHO criteria for MDS diagnosis, and the biology and pathophysiology of the disease. The text then presents the molecular landscape of MDS and its impact on disease diagnosis, prognosis, and treatment decisions. The book continues by profiling different prognostic models of MDS and concludes with a thorough review of treatment algorithms for lower and higher-risk MDS, as well as the use of hematopoietic stem cell transplant to combat the disease.
Written by experts in the field, Diagnosis and Management of Myelodysplastic Syndromes: A Clinical Guide is a valuable resource for clinicians, practitioners, and researchers who are interested in MDS. The text also features over 100 illustrations, photographs, and tables.

Download