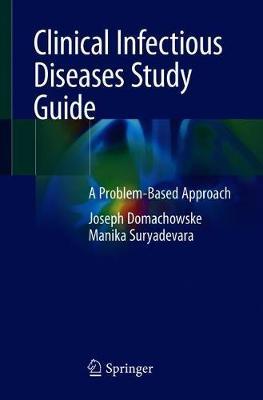 Joseph Domachowske, Manika Suryadevara
This book is meticulously designed for the busy student, trainee, or seasoned physician looking to enhance or refresh skills in infectious diseases. It is intended to provide a solid resource for students and physicians in need of a concise yet comprehensive background of the material. Each chapter begins with a summary of the topic, a brief case description, definitions, critical teaching points, and tables, figures, photos, and other visual materials to reinforce learning. The chapters take a systems based approach to infections before concluding with the essentials of diagnostic microbiology to leave users with a practical toolkit for real-world clinics.
Authored by two expert educators and dual infectious diseases and pediatrics specialists, Clinical Infectious Diseases Study Guide is the only updated study guide designed for medical students, fellows, residents, and trainees who need a strong foundation in infectious diseases. This includes infectious disease specialists in both adult and pediatric care, various internal medicine subspecialists, and hospitalists.

Download