Clinical Professor Division of Critical Care Andrew Webb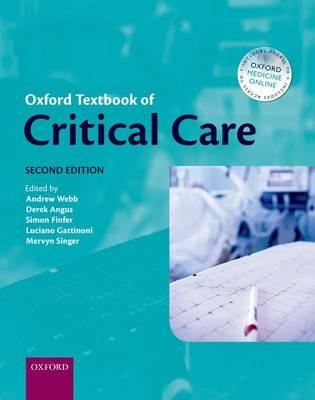 The thoroughly revised second edition of the Oxford Textbook of Critical Care is a comprehensive multi-disciplinary text covering all aspects of adult intensive care management. Uniquely the book takes a problem-orientated approach providing a reference source for clinical issues experienced every day in the intensive care unit. The text is organized into short topics allowing readers to rapidly access authoritative information on specific clinical problems. Each topic refers to basic physiological principles and provides up-to-date treatment advice supported by references to the most vital literature. Where international differences exist in clinical practice, authors cover alternative views. Key messages summarise each topic in order to aid quick review and decision making. Edited and written by an international group of recognized experts from many disciplines, the second edition of the Oxford Textbook of Critical Care provides an up-to-date reference that is relevant for intensive care units and emergency departments globally.
This volume is the definitive text for all health care providers, including physicians, nurses, respiratory therapists, and other allied health professionals who take care of critically ill patients. This print edition of The Oxford Textbook of Critical Care comes with a year's access to the online version on Oxford Medicine Online. By activating your unique access code, you can read and annotate the full text online, follow links from the references to primary research materials, and view, enlarge and download all the figures and tables.
Download