Simon Hornblower; Neil Turner; David Goldsmith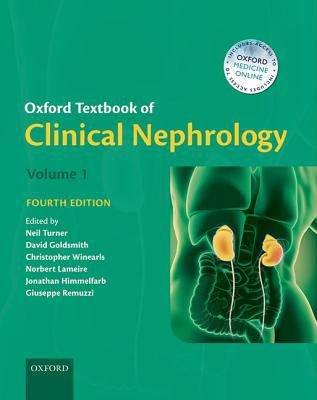 >This fourth edition of the Oxford Textbook of Clinical Nephrology builds on the success and international reputation of the publication as an important resource for the practising clinician in the field. It provides practical, scholarly, and evidence-based coverage of the full spectrum of clinical nephrology, written by a global faculty of experts.
The most relevant and important reference to clinical nephrology, this is an authoritative and comprehensive textbook combining the clinical aspects of renal disease essential to daily clinical practice with extensive information about the underlying basic science and current evidence available. Each section of the textbook has been critically and comprehensively edited under the auspices of a leading expert in the field.
This new edition has been significantly expanded and reapportioned to reflect developments and new approaches to topics, and includes treatment algorithms to aid and enhance patient care where possible. The fourth edition offers increased focus on the medical aspects of transplantation, HIV-associated renal disease, and infection and renal disease, alongside entirely new sections on genetic topics and clinical and physiological aspects of fluid/electrolyte and tubular disorders. The emphasis throughout is on marrying advances in scientific research with clinical management.
Richly illustrated throughout in full colour, this is a truly modern and attractive edition which reinforces the Oxford Textbook of Clinical Nephrology's position as an indispensable reference work of consistent quality and reliability. Enriched and refined by careful revision, this new edition continues the tradition of excellence.
Download