by Patricia Bowyer, Dorothy P. Bethea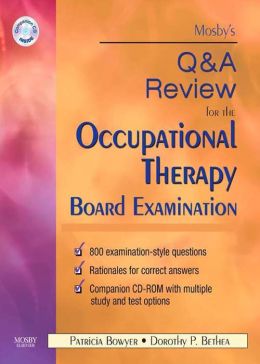 Questions focus on the Occupational Therapy Practice Framework (OTPF) as well as the results from the practice analysis completed by NBCOT.
Questions cross the spectrum of occupational therapy process – evaluation, intervention planning, intervention, service management, and outcomes of a variety of populations including pediatric, mental health, and adult physical and neurological conditions.
Practice environments such as the community, school-based and hospital based care are covered throughout.
Specific references for every question and a comprehensive list of resources are provided at the end of the book for further study.
Rationales for answer options are provided to explain why the correct answer is right and the other choices are wrong.
Provides information on the format of the NBCOT exam and tips for studying and answering test questions.
Download