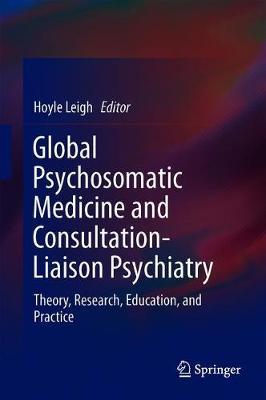 Hoyle Leigh
This authoritative reference surveys mind-body healing concepts and psychosomatic medicine in diverse countries and regions of the world. It provides practical insights on the Western division between medical and mental healing and useful information concerning recent efforts to bridge that enduring divide, particularly in the use of ancient and indigenous healing knowledge in psychosomatic practice. Coverage compares and contrasts current applications of psychosomatic medicine and/or consultation-liaison psychiatry as conducted in such representative countries as France, Britain, China, India, Argentina, Canada, and the United States. And the book predicts how this synthesis of traditions and advances will progress as it:
Traces the history and development of psychosomatic medicine.
Reviews contributions of traditional healing methods to psychosomatic medicine.
Analyzes national styles of psychosomatic medicine as practiced in specific countries.
Compares the status of psychosomatic medicine / consultation-liaison psychiatry in various countries.
Considers the future of psychosomatic medicine as the field, and the world, evolves.
Global Psychosomatic Medicine and Consultation-Liaison Psychiatry expands the knowledge base for psychiatrists, primary care physicians, psychiatric and primary care residents, medical students, behavioral medicine specialists, and others who are interested global and regional perspective on providing biopsychosocial care. It is also relevant for advanced students in health psychology and behavioral medicine, and for professionals in related health fields.

Download