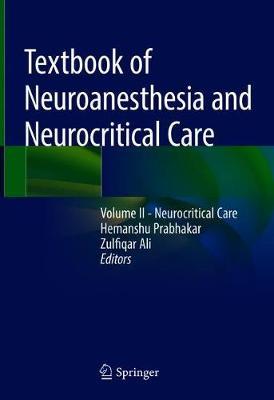 Hemanshu Prabhakar, Zulfiqar Ali
This two-volume book offers a comprehensive guide to anesthetic management and critical care management in neurosurgical and neurological patients. This second volume focuses on neurocritical care.
The book begins with basic information on the principles of neurocritical care. Management of various neurological problems such as myasthenia gravis, Guillain-Barre syndrome, epilepsy, stroke and many more are discussed in detail. Subsequent sections address nursing care, physiotherapy and psychological care, issues related to brain death and organ donation, and common complications observed in neurological patients during their ICS stays. Each complication is discussed in detail, guiding readers in their clinical practice. In turn, the book's closing chapters cover e.g. the role of hypothermia and evidence-based practice.
The book offers a valuable resource for all residents, fellows and trainees in the fields of neurointensive care and critical care; it will also benefit intensivists and neurocritical care experts.

Download