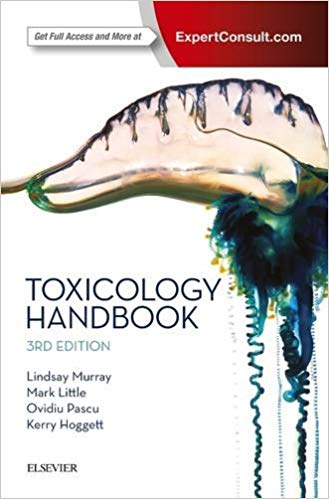 by Lindsay Murray MBBS FACEM (Author), Mark Little MBBS DTM&H(Lond) FACEM MPH&T IDHA (Author), Ovidiu Pascu MD FACEM (Author), Kerry Anne Hoggett MBBS GCertClinTox FACEM (Author)
oxicology Handbook is a practical evidence-based guide on the care of the poisoned patient.
This concise text is informed by the latest clinical research and takes a rigorous and structured risk assessment-based approach to decision making in the context of clinical toxicology.
It assists the clinician to quickly find information on poisons, toxins, antidotes, envenomings and antivenoms and determine the appropriate treatment for the acutely poisoned patient.
Guides clinicians through drug administration and treatment
Includes 'handy tips' and 'pitfalls'
Incorporates drug dosages and administration are based on current pharmacological regulations
Content on drug dosage and administration based on the most up-to-date pharmacological regulations on toxicology
Geographical locations of envenomings from snakes, spiders and jellyfish are portrayed on illustrated maps
New subchapters include Newer oral anticoagulants (NOACs) and Paracetamol: Modified release formulations
Download